More Than Ordinary. Extraordinary.
The Premier Senior Living Community in Jackson, MI
At Vista Grande, you can make the most of each day, every day. Seated on 22 scenic acres, Vista Grande Villa offers a vibrant, dynamic lifestyle only a few miles from downtown Jackson. Vista Grande offers a community full of engaging opportunities and deep, meaningful relationships at every turn, supported by a team focused on what matters to you most. Come find out what it means to live Grande.
ASAP: A Customized, New Memory Care Program
Awakening the Subconscious of the Alzheimer's Patient (ASAP) program combines habilitative care with sensory influencers that allow the Alzheimer's patient to experience the positive feelings and emotions that have been stored with in their subconscious for many years.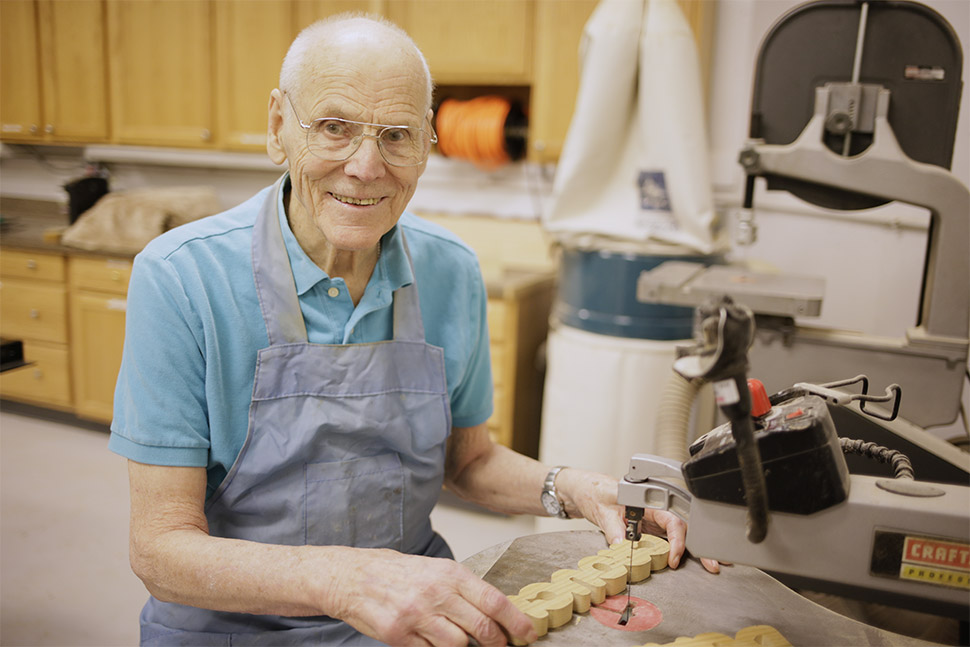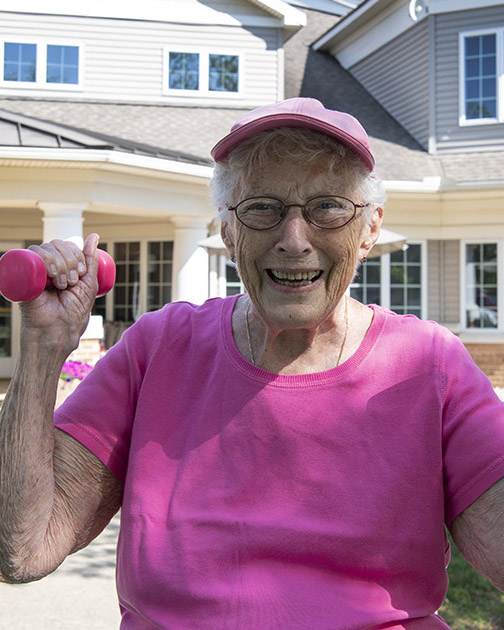 Explore the stories that make Vista Grande Villa more than Ordinary.
For Harry, Vista Grande provides independence, peace of mind, and community involvement. At Vista Grande Villa, he has the space he needs to grow his favorite vegetables, but without having to mow the lawn.

"I make great homemade pasta sauce with tomatoes straight from the garden."

Harry makes weekly visits to the Health & Rehab Center, delivering mail and packages to the residents. He also inspires other residents through shared laughter and his willingness to listen. He is motivated by a call to serve others and values the blessings he receives when helping his community.
For more than five years, Elaine has enjoyed the amenities and personalized services at Vista Grande Villa. Among the many valued benefits, she finds the most comfort in the safety and security provided in the apartment home neighborhood.

"When I can't take care of me, I know Vista Grande Villa can."

You can often find Elaine in the library or out socializing on the golf course with the friends she's made at Vista.

She loves spending time with her grandkids too, and they enjoy time together in Vista's games and billiards rooms, or wherever they find adventure in Jackson.
Reverend John and Nancy moved from their Lake Somerset home more than five years ago and are enjoying the perks of the Carriage Home neighborhood. The couple were thrilled to find the community pet friendly, adopting Leif two years ago. The content trio enjoy all the amenities and wonderful staff, finding the most comfort in the accessibility of care and the companionship of people their age.

"Leif has made just as many friends as we have here."

Leif is also thrilled to have his own yard space, allowing him to keep an eye on his two best friends and their neighborhood friends!
Duane has lived at Vista Grande Villa for nearly five years. He's an avid woodworker, has enjoyed his hobby for more than 30 years and can often be found in the workshop. Initially he made wooden names for his family members and now makes these works of art for staff members! He's made more than 200 names in the past 30 years.

"I'm a handyman who loves an ice cream cone in my hand!"

He loves the perks of regular Vista Grande Villa road trips and is looking forward to the upcoming trip to Zingerman's Roadhouse in Ann Arbor, where, 60 years ago, he delivered milk and ice cream!
We are devoted to the exceptional lifestyle and care that our residents and Jackson community have come to know and trust since we opened our doors in 1972. No matter where you are on life's journey, you can live a vibrant, purposeful life at Vista. It is our goal to ensure every resident lives Grande, every day.