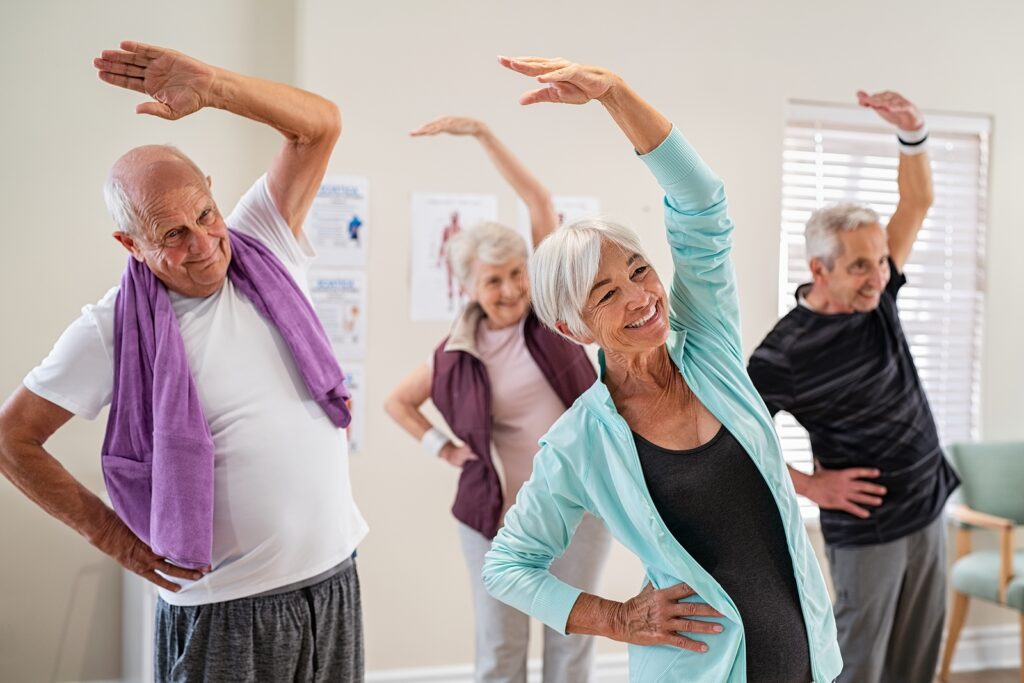 At Vista, Wellness is more than just physical health. It's about engaging mind, body, and spirit to help you live strong, stay strong, and get the most out of each day.
You don't come to Vista Grande to retire, you come for a lifestyle full of challenges, opportunities, and new ways to enjoy life. We approach your wellness through seven holistic dimensions: social, physical, intellectual, emotional, spiritual, environmental, and vocational.
Social
Studies show social connection is critical to human happiness and longevity. Vista makes sure residents stay engaged with each other and their community through social outings, dinners, dances, happy hours, holiday parties, performances, and more! We love opportunities to bring people together.
Physical
Staying active is important to a long, healthy life. VGV promotes its residents' physical wellness through cardio, strength training, balance and coordination classes, and enjoying the outdoors.
Intellectual
No one should ever stop learning or growing. That's why Vista Grande Villa offers endless activities for the mind, including book, bridge, and euchre clubs, access to college classes, an extensive library, and much more.
Emotional
Emotions are integral to the human experience. Vista believes in emotional support and exploration through different outlets, including intergenerational interaction, art galleries, music, counseling, and life biographies or memoirs.
Spiritual
Vista Grande Villa recognizes the importance of spirituality to living a full life. Residents at VGV have opportunities to participate in bible study, other books of worship, religious services, and interfaith worship, all with the support of our on-campus chaplain.
Environmental
Our environments have a tremendous impact on our health and wellness—they are the places we live, breathe, and stay active. Vista Grande Villa fosters environmental wellness by providing opportunities to volunteer in our beautiful and relaxing greenhouse, cultivate your own garden plot, walk a scenic path around our pond, or watch local wildlife on the grounds. We make sure you live in an environment that promotes health and happiness so you can make the most of each day, every day.
Vocational
Living a purpose-driven life is key to staying happy, especially in retirement. Vista advocates for you to pursue whatever brings you purpose, whether through service projects, youth mentorship, volunteerism, hobbies, or anything else you set your mind to. Vista Grande Villa always empowers you to be your favorite version of you!
Engaging with your community can take many forms, and at Vista, we make sure it includes activities and events that keep you learning, moving, and growing.
For a full list of current events, view our activities calendar.