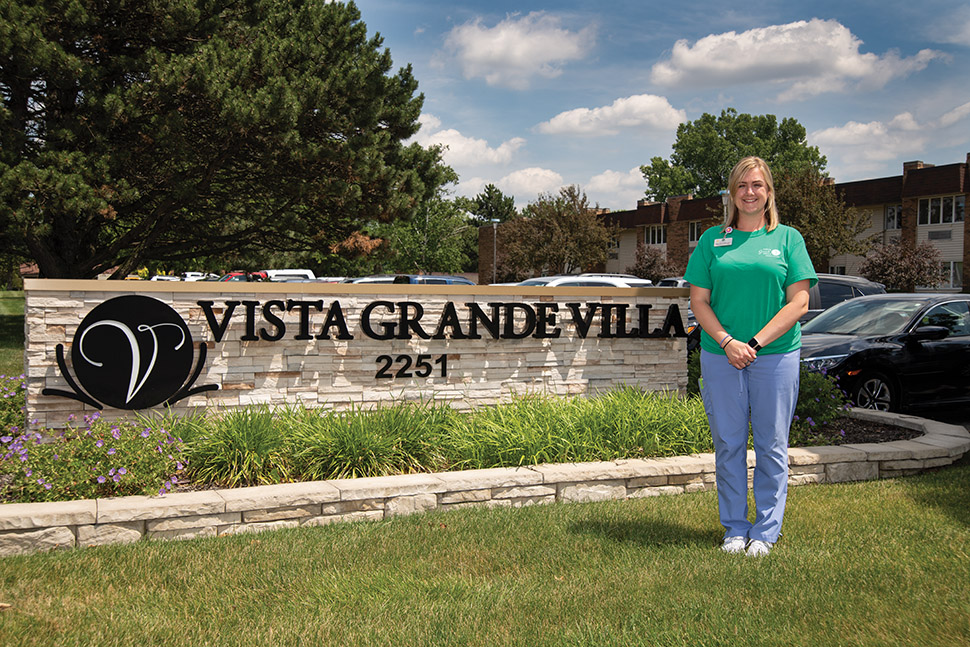 Vista Grande Villa is Jackson's premier retirement community for residents, and a rewarding place to work for employees.
Many members of our team have been part of the Vista Grande Villa family for years. 22 members of our staff have served the organization for 5 years or more; 18 have more than 10 years of service; 12 have been part of life at Vista Grande Villa for 20 years or more; and 3 have been here for over 40 years! We attract a full range of team members, the youngest being 16 years old and the oldest, over 70.
We pride ourselves on a culture which means Vista Grande Villa provides more than a job, it provides a meaningful career. We take satisfaction in hiring, training and retaining employees who have a love of serving seniors!
We understand the challenges of balancing work-life and home-life and we are continually adjusting to enable our employees to be successful at both.
We're always looking for qualified candidates to join our team and staff our community.
If you enjoy building lasting relationships with seniors and fellow team members, in a dynamic and supportive environment, we look forward to hearing from you!